Sustainability
Sustainable & Farsighted
In times of major climatic changes, it is essential to deal with resources in a sustainable and conscious manner. It is therefore important to us to make a contribution to this and to accept our responsibility as a company – for the sake of our environment and future generations.
Heating and cooling with lake water
Lakes and large rivers hold great heating and cooling potential that can be tapped without harming the environment. Our hotel is equipped with lake water pumps. This allows us to heat in winter without harming the environment, or in summer we can pipe cool lake water directly through the rooms, thus ensuring pleasant temperatures with "freecooling" instead of power-hungry air conditioning systems.
Saving energy with LED
LED lamps are among the most energy-saving light sources. They require less power than conventional light bulbs and thus have a higher efficiency or energy efficiency than conventional light sources for the same brightness. In addition, they have a much longer service life. We have switched to LED lighting in our hotels wherever possible.
Reducing water consumption with economy jets
Thanks to more efficient hot water consumption, climate-damaging CO₂ emissions are reduced. We have installed water-saving nozzles as part of myclimate's climate protection program "Warmwassersparen Schweiz".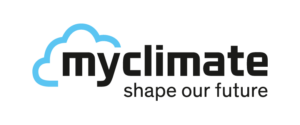 The maximum water flow is thereby significantly reduced while maintaining the same level of comfort. In this way, we save thousands of liters of valuable water every year. This reduces CO2 emissions and at the same time saves energy and water costs.