Mother's Day
Fine Mother's Day dessert & free-upgrade deal
On 14th of May it's Mother's Day and we're celebrating with the exquisite Mother's Day dessert, spring dishes from the à la carte menu and the current asparagus menu. For breakfast gourmets, the big Sunntigsbrunch for Mother's Day takes place from 10 o'clock a.m. until 2 o'clock p.m.. The mother only exists once in the world for everyone. Once a year we celebrate mothers, grandmothers and great-grandmothers. Spend this important day with us at the Restaurant Swiss-Chalet. You can enjoy the unique Mother's Day dessert from 11.30 a.m. until 9.30 p.m.!
Mother's Day Dessert "Sweet Cherry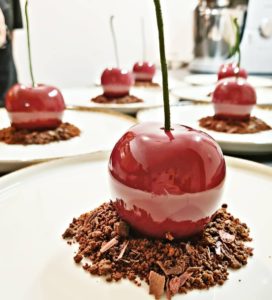 White chocolate filled with cherry ragout
cherry sorbet and chocolate ground
CHF 15.00
We look forward to your reservation:
+41 41 854 54 54
info@swiss-chalet.ch
---
FREE UPGRADE!
Would you like to stay with us on the weekend of May 14th, so you can enjoy the day carefree? When booking two nights on Mother's Day weekend you will receive a free upgrade to the next higher room category. Simply indicate when booking that you would like to benefit from the "Free Upgrade Deal".
We are looking forward to your reservation
+41 41 854 54 54
info@swiss-chalet.ch